About Us
We Care About 

Environmental

 Lawn Care.
We live up to our slogan of, "Your environmental choice." If you are ready to improve your home or business' outside picture, do not trust your investment to just any lawn care services. Our long-standing place in the community speaks to our ability to give you unsurpassed quality in lawn care and landscaping in the Comstock Park area.
If you're on the search for lawn care companies, look no further than Alternative Lawn Care. Ever since we first opened our doors in 1989, Alternative Lawn Care has been providing superior lawn care services to the Sparta, MI area. Lawn care is hard work, and anyone that's doing it needs to truly be passionate. At Alternative Lawn Care, we have that passion. We treat every property like it were our own, taking great care to blow off sidewalks, remove grass from flower beds, remove old mulch before adding new, and even providing landscaping services.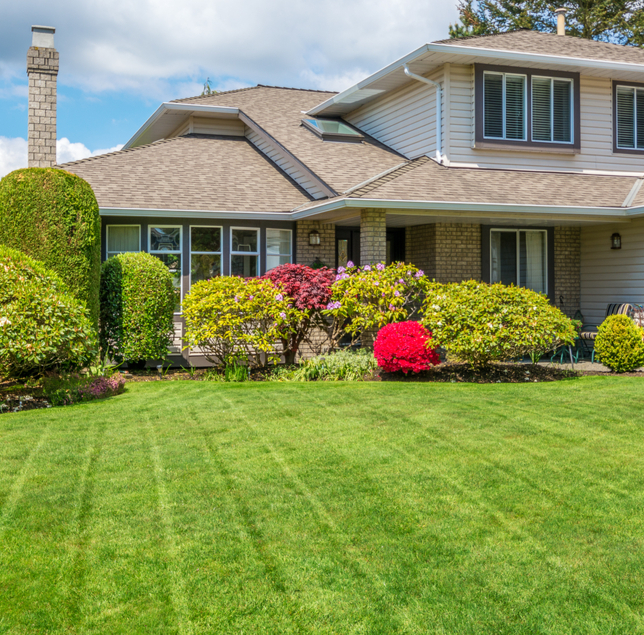 Our vast array of services and benefits include:
Landscaping
Lawn care
Blowing off sidewalks and flower beds
Fully certified and trained technicians
Edging
Fertilization
Custom tailored programs
Stump grinding
Guaranteed services
Over 30 years of experience
Lawn mowing
Tree & shrub care
Pest control
24/7 snow removal
Organic programs
Modern and well-maintained equipment
All of our technicians are fully trained and certified; we don't throw inexperienced workers out in the field by themselves. Our techs spend 6-12 months with us doing edging and other services before they ever touch a lawn mower or stump grinder. We use only the best equipment, sharpening our blades daily and upgrading whenever necessary. Most of our equipment is only two to three years old. We're constantly on the lookout for better machines, striving to be an up-to-date and full service lawn care business.
At Alternative Lawn Care, all of our services are fully customized to your needs. This includes our lawn mowing as well as our lawn fertilization. Lawn fertilization services are our specialty, and we treat each lawn as an individual. Your grass may require a different type of fertilizer than your neighbor, and your front lawn may even need to be treated differently than your back lawn. We carry numerous types of fertilizer in our vans at any given time, making us among the best lawn fertilizer companies around. Our fertilizers are organic and environmentally friendly. Not only are our products custom-tailored to you, but so are our services. You can take advantage of one application, the full program, and anything in between. We offer weekly, bi-weekly, and even one-time mowing services, all without a contract. We're experts in the field with over 30 years of experience.
We strive to do the job correctly the first time, every time. But if you should ever have a problem, our lawn care services are guaranteed. Whether a lawn that's not green enough, weeds popping up through your grass, or anything else you notice that isn't quite right. Customer satisfaction is our top priority. Lawn care in Sparta, MI does not have to be a hassle. Call Alternative Lawn Care today and experience the difference a custom made lawn care program can do for you.
At Alternative Lawn Care, we're not limited to just lawn care services and lawn fertilization services. We also offer an extensive tree and shrub care program, perimeter pest control, and landscaping. We also offer mole control and grub control, both of which are pests that can really destroy your lawn. Our grub control is applied in the spring and summer, killing grubs and beetles and preventing a problem from occurring or treating a problem that's already there. Our tree and shrub care program includes fertilizing, pruning, and installation, as well as insect and disease control. We provide full service landscaping including full renovation, repainting walls, waterscaping, and installation of brick patios, stone walls, and more. If it's outside, we can make it look good. We also offer Bobcat service, hauling away dirt or leveling out land.
Alternative Lawn Care's services don't apply to just spring, summer, and fall; we also offer full-service snow removal. Whether you just need the snow plowed away or hauled off with a dump truck, we can accommodate your needs at an affordable and fair price. This snow removal service is a 24/7 service, and can include salting upon request. It covers both sidewalks and parking lots.
Alternative Lawn Care's slogan is "Your Environmental Choice." Our products are very safe for families, and many of them are even organic. Please call us today for a free estimate or to find out more about our services.

Positive: Professionalism, Punctuality, Quality, Responsiveness, Value Alternative Lawn Care has been doing our lawn fertilizing for years. We've always been really happy with them. When it came time to sell my parents house, their landscaping was overgrown with weeds. I contacted Dusty at Alternative Lawn Care. He went right out to the house and gave me a quote. The price was really reasonable compared with other quotes I received so we went ahead with the job. They were quick and did a fantastic job! From the time I first contacted them to the time the job was done was less than a week! So pleased with how the yard looks now. Will make the curb appeal and first impression so much better as we try to sell the house. Highly recommend!
Positive: Professionalism, Punctuality, Quality, Responsiveness I have to admit I've not had great experience with lawn care companies. However, when almost at wits end with trying to get issues taken care of with the yard, Dusty from Alternative Lawn Care came out to my home and discussed with me face to face the items that needed to be done. He communicates really well and gets back to you within a day if not sooner. I would highly recommend him and Alternative Lawn Care.
Positive: Professionalism, Punctuality, Quality So very happy with Dusty Martin at alternative lawn care. Professional crew, Dusty and his crew listened to my needs for my front yard landscaping and came through big time. Definitely 5 star service and will no doubt be referring my friends and family to alternative lawn care. Thanks again for the great job.
Call Or Message for a Free Quote

Alternative Lawn Care offers a wide range of residential landscaping services to enhance the beauty and functionality of your home's outdoor space. Our team of experienced professionals provides lawn care, weed control, pest management, fertilization, and landscaping design and installation services. We understand that each home is unique, which is why we work closely with our clients to create customized plans that meet their specific needs and preferences. Whether you need regular maintenance or a one-time project, we are committed to delivering exceptional results that exceed your expectations.

We understand that the exterior of your commercial property is the first impression that your customers and clients will have of your business. That's why we offer a full range of commercial landscaping services, including lawn care, irrigation systems, tree and shrub maintenance, parking lot cleaning, and snow removal. Our team of professionals has the expertise and resources to handle projects of any size and scope, and we work closely with property managers and business owners to ensure that our services are tailored to their specific needs and budget. Whether you need year-round maintenance or a one-time project, we are committed to delivering high-quality results that enhance the beauty and functionality of your commercial property.